Cigolini Law Firm, founded in 1986, specialises mainly in:
maritime law, inclusive of all its branches e.g. ship building and conversion, ship financing and sale & purchase, government subsidies to ship owners, collisions, salvage, general average and other maritime casualties, ship management disputes or charter disputes, insurance claims for hull and cargo, cargo claims, arrest and attachment of vessels, registration of vessels, mortgages and deletion from public registries, both for sea going ships and for coastal ships and pleasure vessels and this both with the Italian ship registries and specifically with the St. Kitts Nevis International Registry of Shipping and Seamen (www.stkittsnevisregistry.net/) which it represents as Maritime Registrar in Genoa, and also in
transport law (domestic and international transport by road, by sea or by air),
insurance law,
commercial law,
customs law.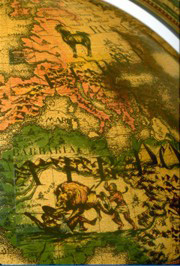 Cigolini Law Firm works throughout the year from 08.30 to 19.30 from Monday to Friday, and from 09.30 to 12.00 on Saturday morning. Out of normal office hours the mobile telephone numbers shown above can be used in case of emergency. It accepts instructions, very often with immediate assistance, both directly from clients, generally ship owners, insurers, charterers, ship chandlers, importers or exporters, banks, freight forwarders, ship agents, ship brokers, etc., and as correspondent in Italy for foreign law firms, and it avails in turn of a net of independent correspondents in particular for the recovery of maritime claims through arrest of vessels in Italy and abroad and for the purpose of providing legal assistance to shipping operators at the various Italian ports and generally before all Italian civil Courts and in arbitration. As a rule it applies the lawyers' official tariff in force in Italy, based on the nature of the services rendered and on the value of the matter, or on clients' request it applies a tariff based on time spent at a rate per hour to be agreed every time.
Cigolini Law Firm is represented in the near maritime centre of Monaco, where many shipping operators have set up their business, by M.C.M.S. (Monte-Carlo Maritime Services) which provides assistance in shipping and company matters under English law, as well as in complying with local administrative procedures, under a relationship of mutual professional co-operation.
Association of Professionals since 1/1/2005.